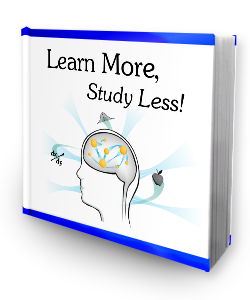 Scott Young, who I interviewed on Lifehack Live back in January, sent me a copy of his new e-book called Learn More, Study Less. In our interview, he describes his notion of "lifelong learning" (which he says is a misnomer — "if learning isn't life long, what is it?") which makes up the subject of his new book.
I haven't read it yet — and don't know when I'll get a chance to, with everything else going on right now — but knowing Scott and knowing his work, I feel pretty comfortable suggesting you go check it out. You can get a taste of it by downloading the Learn More , Study Less preview (pdf link), or by checking out the post Scott guest-posted at Zen Habits, How to Learn More and Study Less.
And if you're going to be at Zen Habits anyway, it would probably be a good thing to pick up Leo Babauta's excellent Zen to Done (which I've read — you can read my review at lifehack.org) and his new ebook, Zen Habits Handbook for Life, which I haven't read. But this is Leo Babauta we're talking about here, which means it's virtually guaranteed to be better than anything else you've read this year.